Jeff Owens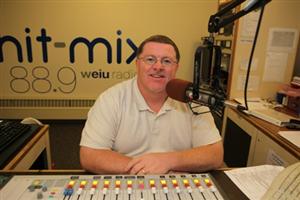 Major: Communication Studies (EIU '88)
Hometown: Mattoon, Ill.
Year Started at Hit-Mix: 2003
Why did you choose your major?: I love sports, music and radio.
What is your favorite part of working at Hit-Mix?: The students.
Hobbies: Playing/coaching sports for kids.
Interesting fact about yourself: I have a Steelers tattoo.
Song That Defines You: Let It Go by Def Leppard.
Best Memory at EIU: All of the Evan Bernier and Tom Bickham stories!