Rob Calhoun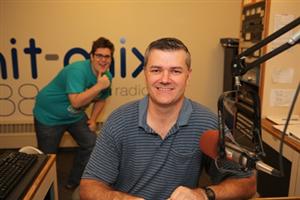 Major: Radio-Television Communications University of Central Florida class of '90
Hometown: Charleston, IL
Year Started at Hit-Mix: 2003
Why did you choose your major?: I was on the radio for a fan in the stands segment at a Cub/Cardinals game and it was a blast.
What is your favorite part of working at Hit-Mix?: The unique personalities we have here.
Hobbies: Watching movies and sports, working on computer and hanging with friends and family.
Interesting fact about yourself: I bought a house in January 1995 and have lived there since. I don't like to move.
Song That Defines You: Thunderstruck by AC/DC
Best Memory at EIU: Getting a full time job here.